Bend Oregon Insurance
Your Bend Oregon Insurance Experts
High Desert Insurance
Local Insurance you can count on.
High Desert Insurance & Financial Services is a locally owned and operated independent insurance agency located in Bend, Oregon. Our knowledgeable staff provides clients throughout Bend, Redmond, Sisters, La Pine, and Prineville with a service oriented approach. Our mission is to provide the best in class service to our clients, partnering with them in meeting their health insurance, life insurance, car insurance, home insurance, renters insurance, and business insurance needs with care and integrity.
Our knowledgeable insurance agents will search the top carriers in the industry to find a policy that is right for you and fits into your budget. One of our goals is to always provide the most affordable insurance package for our client's needs.
Living in Bend, Oregon Health insurance is a vital component to your daily life. High Desert Insurance works with Healthcare.gov for health insurance, in addition to private health care companies such as; Moda Health Insurance, Providence Health Insurance, Pacific Source Health Insurance, Lifewise of Oregon, and Regence Blue Cross Blue Shield of Oregon.
High Desert Insurance provides coverage from the nation's top providers. Such as Progressive, Safeco, Pacific Source Health Plans, Regence, Encompass, Metlife, CNA Security, CBIC, The Hartford, and more.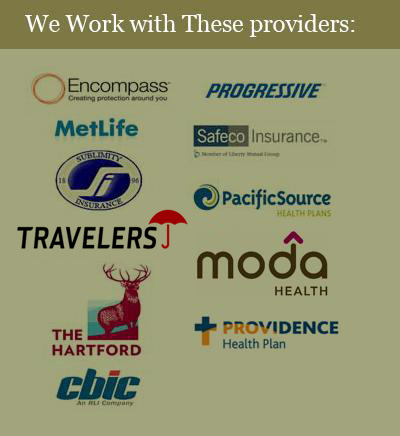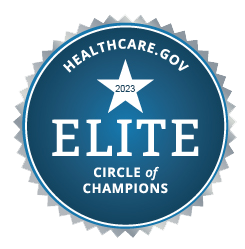 Latest News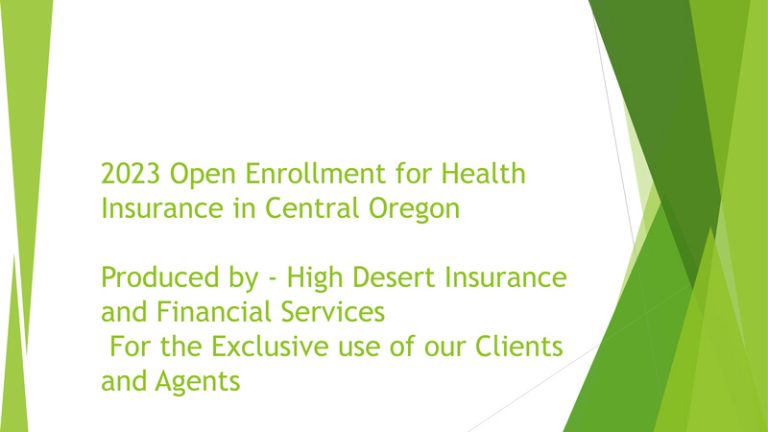 Open enrollment for health insurance in 2023 begins November 1st , 2022. Open enrollment closes January 15th,…
"Jeff and his team were extremely friendly and knowledgeable, not only about the health insurance products they offered, but also about the entire health insurance industry as a whole. They were able to answer all of my questions about COBRA, provide several details about how to avoid being overcharged due to certain life changes/events, along with some key dates and additional valuable information. Obtaining health insurance through High Desert was efficient and thorough. Highly recommended!"
"My husband and I have been with High Desert Insurance for almost 4 years now and have always been more than happy with the services, professionalism and consistently high level of customer service provided to us. If anyone is looking for an exceptional insurance agency, here is an example of what High Desert did for us: We recently had a terribly negative experience in trying to settle a claim with a different insurance company. Even though Jeff was under absolutely no obligation to assist us he still went out of his way to do so without hesitation when he learned of our situation. Thanks to his selfless intervention on our behalf this claim which had dragged out for months and months was finally settled with a resolution that was even better than what we'd hoped for. That kind of "above and beyond" service is hard to find these day so we thank Jeff and staff and would recommend High Desert Insurance & Financial to anyone."
"Incredible staff and customer service. For me, Signing up for healthcare, life insurance, or car insurance can be quite intimidating and confusing. In just one meeting (meetings are free! by the way) with Jeff and Patsy Melville, With their assistance we found THE best (and most affordable) health plan for me. It was extremely easy! I urge you to at least have a consultation with Jeff Melville. If not for insurance assistance than at least to listened to one or two of his fishing trip stories. It would be a huge mistake not to work with High Desert Insurance. You want them in your corner!"
Contact Us
Make An Appointment
Contact us by phone or email to set up an appointment to discuss all your insurances needs today!