About Us
High Desert Insurance is one of Bend's leading insurance providers that offer personalized small-town customer service.
Jeff Melville
Jeff was born and raised in Cincinnati, OH. He fell in love with the Pacific Northwest while backpacking on a summer trip during high school. Jeff graduated from Lewis and Clark College in Portland, OR, has lived in Breckenridge, CO and Eugene, OR. Jeff has resided in Bend for over 20 years. Jeff worked for Allstate Insurance Company as a Regional Manager for 10 years where he earned many accolades for his service. Jeff started High Desert Insurance and Financial Services in 2002.
Jeff is a lacrosse coach at Summit High School and has worked hard to grow youth lacrosse in Central Oregon. Jeff has earned the honored designation of Eagle Scout and enjoys skiing, trap shooting and raising his 2 sons with his wife Patsy.
Patsy Melville
Patsy was born in Eugene, OR and graduated from Lewis and Clark College in Portland, OR. The majority of Patsy's work has been in counseling; helping troubled youth and families. Patsy, and her husband Jeff, have lived in Bend for over 30 years, and they have raised their family here.
Patsy is a board member of The Center Foundation, is a member of Allied Arts and volunteers at her children's school. She loves skiing, traveling, cooking and watching her kid's sporting and theatre events.
Paige Ward
Paige is a born and raised Oregonian. She grew up in Christmas Valley, with her parents and eight siblings. She attended Clackamas Community College, playing basketball and obtaining her AAOT. Paige has moved back and forth from Central Oregon to Portland a few times. Finally settling in Bend, with her partner and their two dogs, five chickens and two ducks. She enjoys baking, camping, hiking and being by water, whether a lake, river, or hot spring.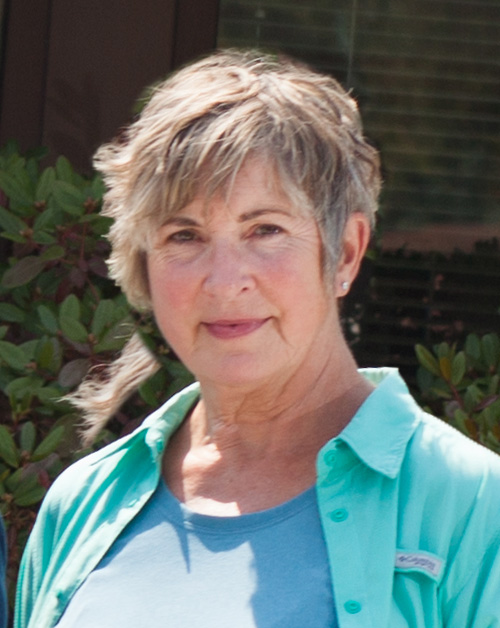 Kate Drichaus
Holton Melville
Holton was born and raised in Bend, OR. He loves living in Bend and enjoys all that it has to offer. He skis, mountain bikes, and enjoys time at the local lakes. Holton has received the honored designation of All Conference First Team for lacrosse two years in a row. Holton was also Team Captain of his high school lacrosse team.
Holton has a bachelor's degree in Business from Oregon State University and is a licensed insurance agent.